Top Five Cosmetic Problems that Veneers Treat
By John Rink DDS on February 19, 2011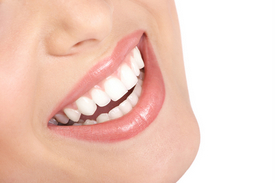 Do you have some problems with your smile that you'd like to fix up? Do you want to have the smile that you've always dreamed of? Neither of these issues is uncommon. In fact, many people wish they could enhance their smiles in some way. Our Charleston, SC cosmetic dentist and the staff here are aware of these sorts of desires our patients face. That's why we offer porcelain veneers, an extremely versatile treatment option that can greatly improve your overall smile appearance.
So what can porcelain veneers do for you? Let's go over five common dental problems that porcelain veneers can address.
Problem One: Chips on Teeth
If you have a minor chip on your tooth, a porcelain veneer is perfect for masking it from view. These thin ceramic shells work wonders for minor problems such as a chip.
Problem Two: Cracked Teeth
Yes, porcelain veneers are great for cracked teeth as well. So long as the tooth is not so severely damaged that it needs a dental crown, porcelain veneers are a good option.
Problem Three: Uneven Teeth
If you have a row of teeth that isn't quite even, Charlestown, SC porcelain veneers can help fix that issue. You can have a nice uniform row of teeth now, improving your smile a great deal.
Problem Four: Slightly Crooked Teeth
If you have teeth that are a little crooked, you don't need to go to the orthodontist to take care of that matter. Just getting porcelain veneers for minor unevenness may do the trick.
Problem Five: Severely Stained Teeth
There are some stains on the teeth that even professional teeth whitening treatments cannot fix. For those deep-set stains, porcelain veneers are the answer.
If you are interested in getting porcelain veneers or want to find out more about cosmetic dentistry treatments and your dental health, we encourage you to contact our Charleston, SC cosmetic dentistry office for a consultation.