TMJ Disorder Treatment to Address Symptoms and Their Causes
By John Rink DDS on September 11, 2015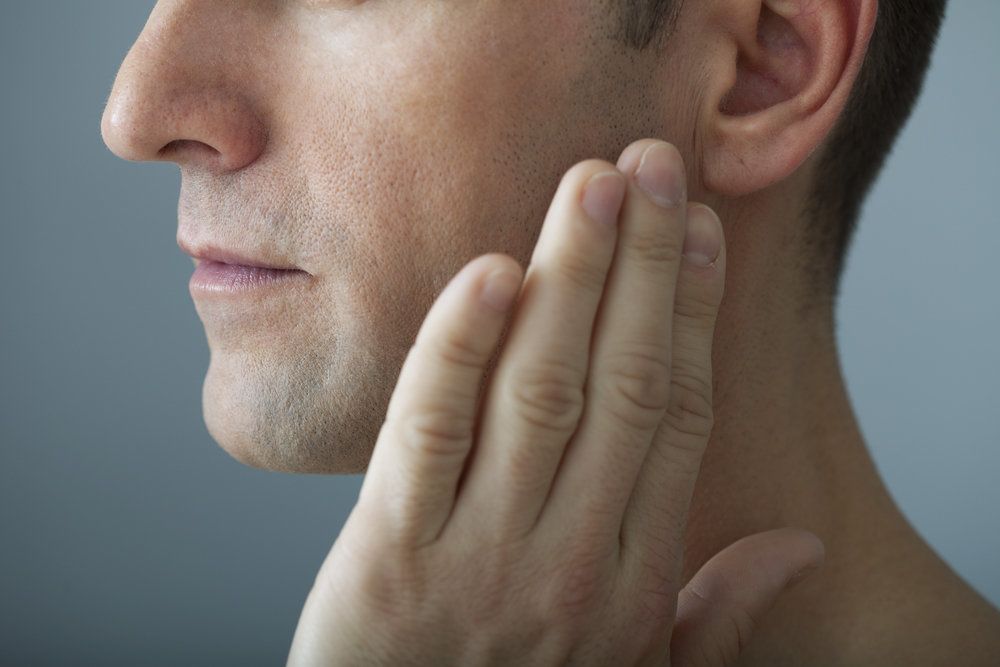 In recent years, dental and medical professionals have grown increasingly aware of TMJ (temporomandibular joint) disorder, which is also known as TMD. This condition, which causes damage and inflammation to the jaw joints, can arise for a number of reasons. Stress, dental damage, and jaw misalignment are among the most common causes of TMD. The origin and severity of your condition will also determine your particular symptoms, which can range from mild jaw sensitivity to severe headaches. Dr. Rink offers comprehensive TMJ disorder treatment. After evaluating your symptoms, he will target the underlying cause of your condition, providing lasting results. To learn more about TMJ disorder causes and symptoms, contact our Charleston practice today.
An Introduction to TMJ Disorder
Your temporomandibular joints (TMJs) control your jaw movement. These joints are complex because they control opening, closing, and side-to-side motions. Your TMJs must also withstand incredible force, since you use them constantly to bite, chew, and make countless unconscious motions. In time, too much pressure can inflame the muscles and ligaments surrounding your joints. In other cases, your joints themselves may be damaged. The soft cushioning discs can move out of place, and your joints will grind together every time they move.
Signs That You May Have TMD
TMD can manifest itself differently for each patient. Therefore, you may have different symptoms than other people with the condition. Nevertheless, there are certain telltale indications that you may have TMJ disorder. Common symptoms include:
Facial pain and jaw inflammation
A clicking noise when you open your mouth
A grinding sensation with jaw movement
A stiff jaw that may affect your ability to open or close your mouth all the way
Pain that radiates to your neck and shoulders
Swelling around your joints
Chronic headaches
Ear pain
Ringing in the ears or hearing loss
What Is Causing Your TMJ Disorder?
There are several things that may be causing your TMD. Dr. Rink will examine your jaw, take your health history, and discuss your symptoms. Armed with this information, he can make an informed diagnosis. Common reasons for TMD include:
Bruxism: If you grind and clench your teeth, you are placing tremendous pressure on your jaw joints. Often, bruxism is a response to stress and anxiety.
Orthodontic issues: Crooked teeth will affect the force of your bite. One part of your dental arch will bear a disproportionate amount of stress, and in turn, this can damage your TMJs.
Missing teeth: Missing teeth can affect your bite, just like crooked teeth. In addition, the gaps left by missing teeth can increase your risk for bruxism.
Trauma: A blow to the face can knock your jaw out of alignment. It can also damage the cushioning disc or the jawbones themselves.
Arthritis: Arthritis is a disorder that causes cushioning tissues to degenerate. Arthritis is more likely to affect the knees, hips, and hands. Occasionally, however, it can impact your jaw.
In some cases, the causes of TMD are unknown.
TMD Treatment Options
For truly effective treatment, Dr. Rink will address the fundamental reasons for your disorder. Bite splints are one of the most common options. Made from impressions of your teeth, these devices will realign your jaw. Thus, they can reduce pressure on the joints and, at the same time, prevent grinding and clenching. If your condition is the result of missing or misaligned teeth, Dr. Rink will recommend appropriate restorative dentistry. If needed, he can also refer you to an orthodontist.
Schedule Your Consultation Today
To learn more about the causes of TMJ disorder and to obtain relief from your symptoms, contact our office today.