Tips to Reduce Invisalign Discomfort
By John Rink DDS on May 11, 2019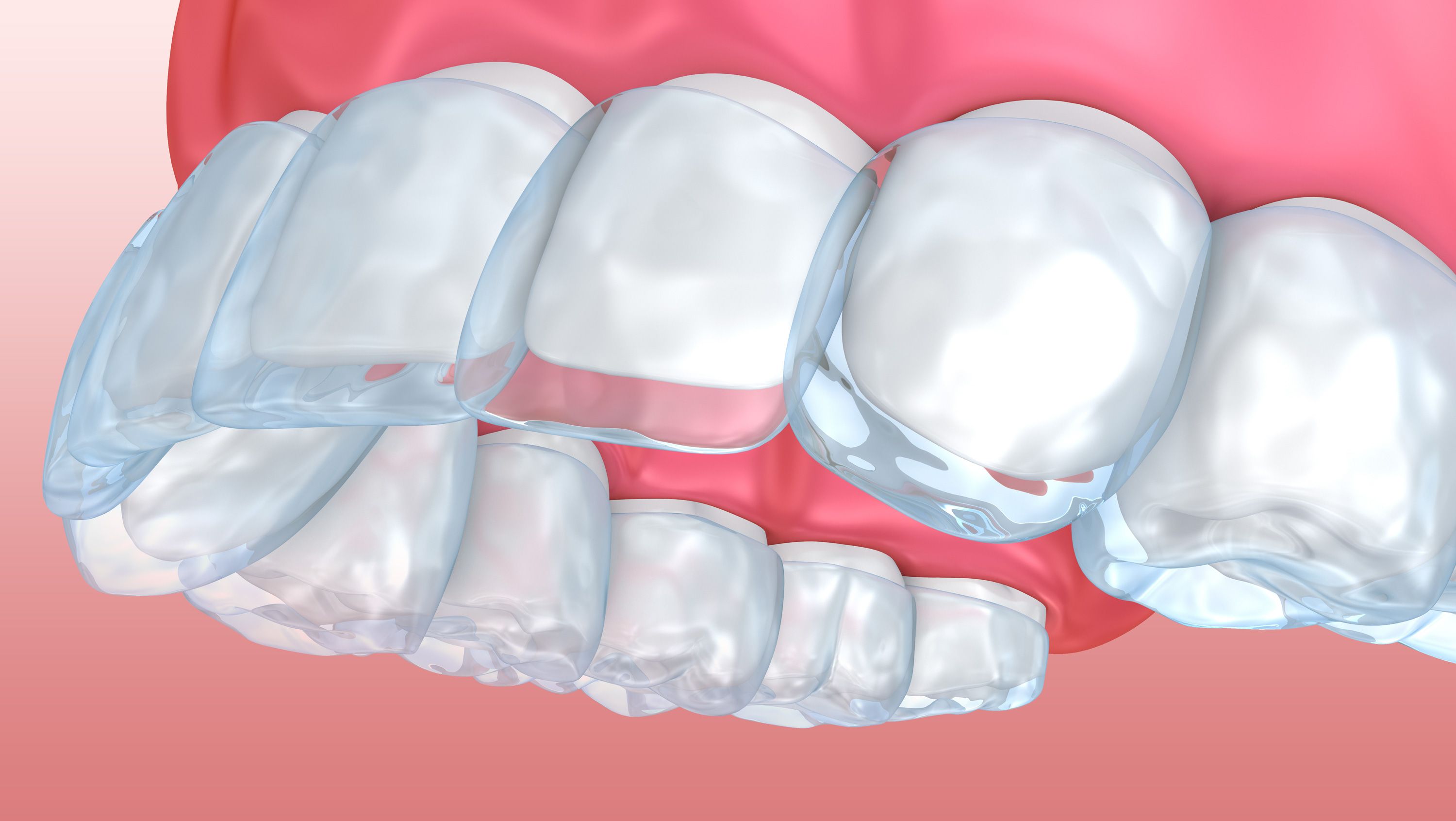 There are many ways that Dr. John F. Rink can treat crooked teeth. One of the most popular methods for adults and teens is Invisalign®, an invisible alternative to braces and traditional orthodontics. Using clear, custom-molded plastic aligner trays, patients can undergo orthodontic care without anyone noticing.
Simple and effective, some patients may notice discomfort during Invisalign treatment. This is normal. The team at our Charleston, SC cosmetic and restorative dentistry center would like to offer some insight and advice when it comes to discomfort during Invisalign treatment.
Is Invisalign Painful?
No. Invisalign is not a painful orthodontic treatment at all. That said, some patients will experience some mild discomfort as they wear their Invisalign aligner trays.
The force exerted on the teeth is not extreme, but it will lead to some amount of tooth sensitivity and soreness. Patients will typically notice the most discomfort in the first days when they put on new aligner trays and in the early days of each new aligner tray when they bite or chew. Knowing this, there are a few things patients can do to reduce discomfort and help it go by sooner.
Getting Accustomed to the First Aligner
When patients first put on their initial Invisalign aligner, they should keep it on for a long period of time, only removing it to eat, drink, brush, and floss. By leaving the aligner tray in for a long time, the teeth can shift sooner and get used to this sensation.
This initial advice serves as the basis for the rest of the Invisalign tips we give our patients at the Charleston Center for Cosmetic and Restorative Dentistry.
Wear New Invisalign Aligners as Much as Possible
As we noted above, patients will experience discomfort when they put in new Invisalign aligner trays. Like the initial tray, it's important that patients wear each new aligner tray as much as possible in the first few days. This allows the teeth to shift and get comfortable again much sooner.
Put on New Aligners at Night Before Sleep
Since new aligner trays can cause discomfort initially, it's a good idea for patients to put in a new set of trays before bed. This allows the patient to sleep through the first few hours of discomfort, which tends to be the most serious.
Eat Soft Foods When You Start a New Set of Aligners
Biting and chewing crispy, crunchy, or chewy foods can be difficult when your teeth are sore. Invisalign patients should consider soft foods in the first days after starting a new set of aligners. This takes pressure off the teeth and helps you avoid discomfort.
Ice Can Soothe Pain Away
Ice and cold compresses can soothe the discomfort if it's too much to take. You can apply a cold compress to your cheeks and lips for 20 minutes at a time, take it off for 20 minutes, and put it back on your face again after that. If your teeth aren't too sensitive to the cold, you can suck on an ice cub for a little bit with your trays out; remember not to chew on the ice cube.
Over-the-Counter Pain Medication
It's not usually necessary, but Invisalign patients can take over-the-counter pain medicine if they need to. Try to avoid taking pain medication if possible, especially since the tips we've provided above tend to be sufficient.
Attend All Invisalign Follow-up Visits
Every four to six weeks, Invisalign patients will return to the Charleston Center for Cosmetic and Restorative Dentistry for routine follow-up visits. This will allow us to monitor the progress of treatment and discuss any issues. Be sure to go to all of these visits to discuss discomfort and any other concerns.
Learn More About Invisalign
To learn more about Invisalign, be sure to contact a skilled cosmetic and restorative dentist. Dr. Rink and his team can be reached by phone at (843) 766-1132.