The Benefits and Uses of CEREC Technology
The Benefits and Uses of CEREC Technology
By John Rink DDS on March 20, 2013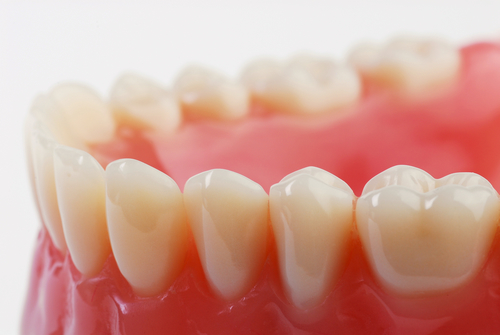 The process of getting dental crowns or porcelain veneers traditionally requires two or more dental visits. Charleston cosmetic dentist John Rink uses CEREC technology so you can have your dental crown or porcelain veneers in a single visit. Read on to learn about the benefits and convenience of the CEREC system.
What Is the CEREC System?
Traditional fabrication methods of dental crowns or other dental restorations require multiple dental visits and time. During the initial dental visit, impressions are taken of the teeth. The impressions are then sent to a lab for the dental crown, veneers, or inlays and onlays to be crafted. The whole process could take days to weeks, during which time, a temporary restoration is placed. Once the crown or veneer is ready, another dental visit is needed to bond the restoration to the tooth. With the busy schedules of many patients, scheduling multiple dental visits can be very inconvenient.
Dr. Rink understands the need for a dental restoration system that will save time for his patients while producing exceptional results. The CEREC system allows for just that. The CEREC system is a technology that allows dental crowns, porcelain veneers, and porcelain inlays and onlays to be made in the dental office. Because CEREC allows for dental restorations to be made in-house, you can receive your dental crown or veneers in a single visit.
CEREC technology uses something called CEREC CAD/CAM to create a three-dimensional representation of the teeth. From this 3-D computer model, the dental restoration is crafted by a special machine called a milling machine. The restoration can be made out of porcelain or composite resin in as little as four minutes to as long as 20 minutes. Once finished, the newly made restoration can be immediately bonded to the tooth to complete your treatment in a single visit.
Treatments Available with CEREC
CEREC is a great system that helps Dr. Rink create beautiful smiles in only one dental visit. There are many types of dental restorations that can be made with CEREC technology. These include:
Dental Crowns: For our patient in Charleston, dental crowns are used to restore the strength and appearance of damaged teeth. Dental crowns are tooth shaped restorations that completely encapsulate broken or weakened teeth. CEREC can be used to create customized dental crowns in as little as four minutes.
Porcelain Veneers: Porcelain veneers are used to improve the shape, color, and overall appearance of the front facing teeth. Veneers are thin shells shaped like the front teeth. The CEREC system can be used to craft porcelain veneers in a single dental visit so you can immediately have the smile of your dreams.
Inlays and Onlays: Inlays and onlays are a type of restoration used to repair decay within the cusps of the molars. Onlays are also called partial crowns, as they are used to repair more damage than inlays. Both inlays and onlays can be made using CEREC for instant results.
Schedule a Consultation
Don't wait any longer for a beautiful, fully restored smile. Schedule a consultation with Dr. Rink.