Replace Missing Teeth and Restore Your Smile
By John Rink DDS on May 12, 2016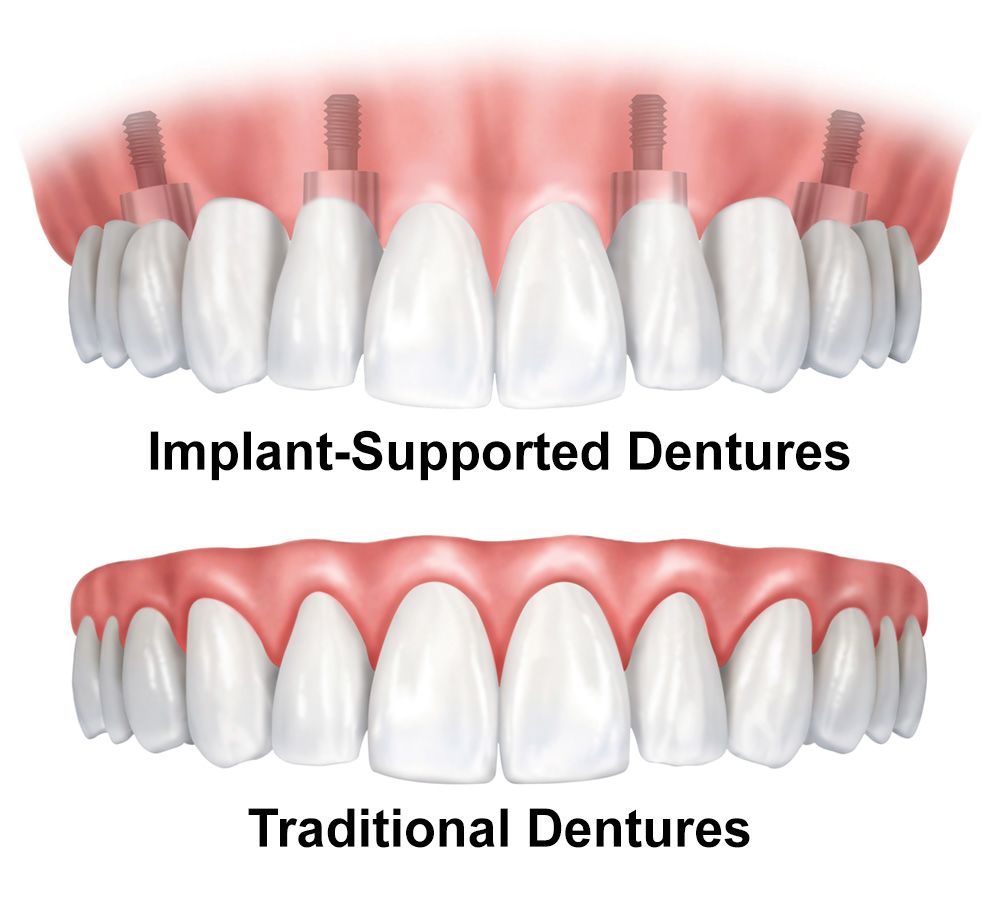 Adult tooth loss does more than just affect your appearance. It can also cause difficulty when eating and lead to oral health issues, like the loss of jawbone and uneven dental wear. Replacing missing teeth is necessary to restore the health and appearance of the smile. There are a variety of restorative dentistry treatments available to replace missing teeth and restore dental function so you can smile with confidence. To find out which treatment for missing teeth is right for you, schedule a consultation with Charleston, SC dentist John Rink.
The Importance of Replacing Missing Teeth
Replacing missing teeth is not only aesthetically beneficial; it's also good for oral health. When tooth loss goes untreated, it can cause the teeth to unevenly wear, make eating painful, and cause the remaining teeth to shift. Tooth loss may also lead to alignment issues and a loss of jawbone density. For all of these reasons, and more, it's important to seek treatment for missing teeth. Fortunately, there are a variety of options, surgical and non-surgical, available to replace missing teeth and restore oral health.
Dental Implants
Whether you have one or multiple missing teeth, there may be a dental implant solution that is right for you. Dental implants are surgically placed metal posts that can be paired with different dental restorations to securely replace one or more missing teeth.
Dental implants provide a natural looking and feeling option for the replacement of missing teeth. This is because the jawbone forms a bond with the dental implant as the bone tissue heals, much like the relationship between the jawbone and the natural tooth root.
Dental implant treatment requires minor oral surgery; for this reason, it is not suitable for all patients. Candidates for dental implant surgery should be in good general health, have relatively healthy gums, and remaining teeth should be healthy. Any underlying oral health problems will need to be addressed before dental implant surgery. Additionally, candidates should have adequate jawbone to support the dental implants. If the jawbone is insufficient, a bone graft may be performed to rebuild the jawbone for dental implant treatment.
Dental implants can be paired with different types of dental restorations to replace one or more missing teeth. These restorations include:
Dental crowns: Individual missing teeth can be replaced with dental implants and dental crowns.
Implant-supported bridges: Dental implants can be paired with dental bridges to replace multiple teeth. Implant-supported bridges most benefit those who are missing more than two teeth in the same area but not enough teeth to require a full arch of dentures.
Implant-supported dentures: Those who have lost a full upper or lower arch of teeth, or both, can enjoy restored dental function and appearance with implant-supported dentures. Implant-supported dentures anchor firmly in the mouth using three to five dental implants per arch, providing better dental function than traditional removable dentures alone.
Traditional Dental Bridges
Dental bridges are a non-surgical option for replacing missing teeth, making them a great option for those who prefer not to undergo surgery or who are not suitable candidates for dental implant surgery. Traditional dental bridges, sometimes called partial dentures, can be used to replace one or multiple missing teeth by attaching the bridge prosthesis to adjacent teeth.
Traditional Removable Dentures
Those who are missing all of their upper or lower teeth, but are unable or unwilling, to undergo dental implant surgery, may benefit from traditional removable dentures. Removable dentures are custom-made for a comfortable fit.
Schedule a Consultation
For more information about treatments for missing teeth, we welcome you to schedule a consultation with Dr. Rink.