Porcelain Veneers for Small or Misshaped Teeth
Porcelain Veneers for Small or Misshaped Teeth
By John Rink DDS on February 15, 2019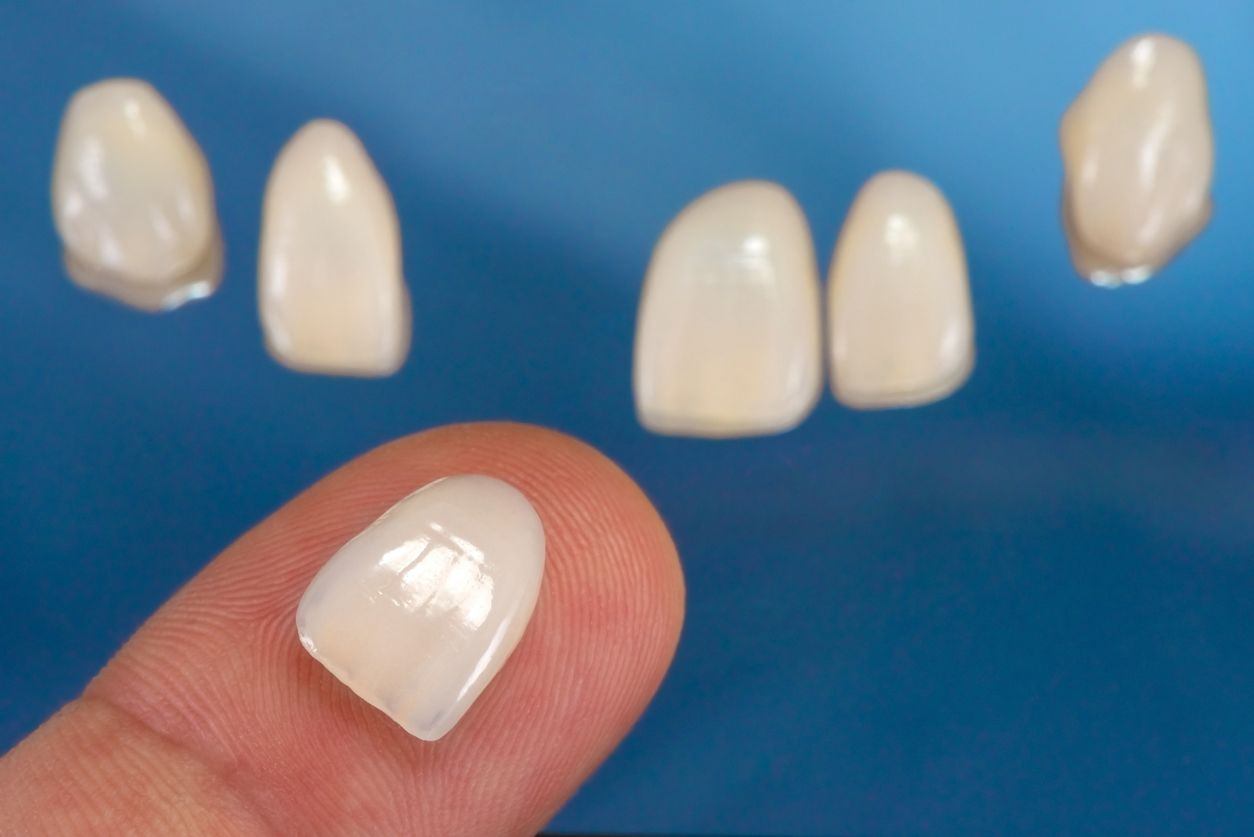 If you have teeth that are small or misshaped, they can have a negative impact on the appearance of your smile. The small teeth could make gaps and spacing issues much more pronounced. Since your smile's appearance is affected, you could feel self-conscious about laughing, speaking, and smiling around others, even people you have known for many years. Thankfully Charleston, SC dentist Dr. John Rink has numerous solutions for treating small or misshapen teeth.
One of the most effective options for treating tooth asymmetry is porcelain veneers, a versatile cosmetic dentistry solution. The team at the Charleston Center for Cosmetic and Restorative Dentistry would like to consider the basics about veneers and why they may be right for treating your problems with tooth size and shape.
How Porcelain Veneers Work
Porcelain veneers are thin shells of dental ceramic that are affixed to the front portion of the teeth. When in place, they can mask various imperfections related to the size and shape of the teeth. In addition, veneers can also address issues with minor chips and cracks, stains and tooth discoloration, and spacing problems.
Ideal Candidates for Porcelain Veneers
Good candidates for porcelain veneers are people who suffer from cosmetic flaws that affect their teeth. In the case of small or misshaped teeth, the issues with tooth size are aesthetic in nature and do not affect dental health or wellness.
During the consultation process, we can assess your situation and let you know if porcelain veneers are the proper solution for your needs.
The Porcelain Veneers Process
When getting porcelain veneers place, the smaller tooth must first be prepped. This will involve the removal of a small amount of tooth enamel. This helps accommodate the thin veneer when it is in place. An impression is then taken of the tooth, which is sent to a dental lab so the veneer can be custom crafted. In the interim, the patient will wear a temporary porcelain veneer to mask and protect the prepped tooth.
Once the finished porcelain veneer is ready, it is sent back to the dentist's office. The fit of the veneer is checked one last time before it is adhered in place.
The Results of Porcelain Veneers
Getting a porcelain veneer or a few veneers to even out the size and shape of the teeth can make a dramatic difference with regard to overall smile aesthetics. The veneers themselves are made of a semi-translucent material, meaning that light passes through them much like natural tooth structure. This helps them blend in seamlessly with the rest of your teeth.
Up close, from a distance, in natural light, or artificial light, no one will be able to tell that you have porcelain veneers in place. It will appear as if you always had teeth that we even, straight, and properly aligned.
Learn More About Porcelain Veneers
For more information about porcelain veneers and how they can help you have a great smile, be sure to contact an experienced cosmetic and restorative dentist. The team at Charleston Center for Cosmetic and Restorative Dentistry is here to help. You can reach our office by phone at (843) 212-0674.