Porcelain Veneers for Gaps
By John Rink DDS on December 12, 2019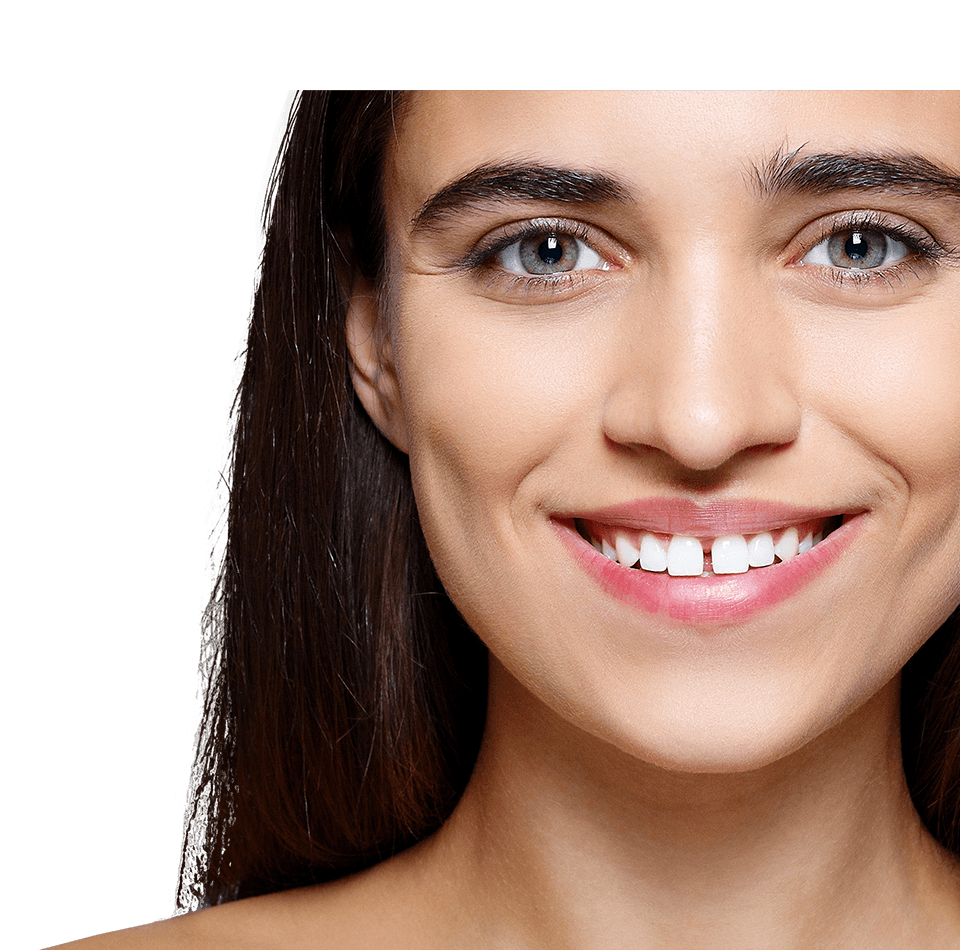 Spacing problems are common for many people. These flaws result in gaps in the smile, which can be especially glaring when the front teeth are involved. Thankfully Dr. John F. Rink has many treatment options available for people in Charleston, Hilton Head, and Myrtle Beach, SC who have major tooth gaps. This includes porcelain veneers.
Let's go over the issues caused by tooth gaps and how porcelain veneers can address these problems. We'll also note the outcomes of treatment and highlight a potential alternative if porcelain veneers are not ideal.
Why Tooth Gaps Are a Problem
Tooth gaps can cause issues with smile aesthetics and can also be linked to dental health issues.
From a cosmetic standpoint, tooth gaps can make people feel self-conscious about smiling, laughing, and speaking around others. This includes family members and loved ones. If you have a job that involves a lot of public interaction, your tooth gap could potentially hold you back from peak performance.
As far as dental health goes, a tooth gap could be the sign of malocclusion. Poorly aligned teeth could contribute to teeth grinding (bruxism) and TMJ disorders.
How Porcelain Veneers Can Help
Porcelain veneers are thin shells of dental ceramic that fit over the fronts of your teeth. When in place, the veneers make your smile appear perfectly aligned and pristine. The veneers will be able to correct issues with tooth size or asymmetry that result in gaps. One veneer or two veneers may be used depending on the causes of the patient's tooth gap.
Ideal Candidates for Porcelain Veneers
The best candidates for porcelain veneers are people who suffer from cosmetic flaws affecting the appearance of their smile. They should be in good overall dental health and not suffer from serious malocclusion issues that could cause serious problems later on. Candidates should have sufficient tooth enamel in place to support a veneer.
The Porcelain Veneers Procedure
When placing porcelain veneers, it's important that teeth be prepped first. This process involves the removal of a small amount of tooth enamel from the front of a tooth. An impression is then taken of the prepped tooth for the final veneer to be crafted in a dental lab.
About 10 days to two weeks later, the final veneer will be ready. It is checked one last time for fit before it is securely adhered in place.
The Results of Porcelain Veneers
The results of porcelain veneer treatment can be phenomenal. Patients will experience straight smiles and no visible tooth gaps. The veneers are semi-translucent, which allows light to pass through the structure much like natural tooth enamel. When people are up close, they won't even realize that you have porcelain veneers in place.
Other Treatments for Tooth Gaps
If porcelain veneers are not a good treatment option for you and your needs, there are other options worth considering. Orthodontic treatment may be the best option for people whose gaps are linked to malocclusion as this will address the underlying dental health issues that cause gaps and spacing problems.
Learn More About Cosmetic Dentistry Treatments
If you would like more information about porcelain veneers and how they can benefit you, be sure to contact an experienced and accredited dentist. You can reach the team at Charleston Center for Cosmetic and Restorative Dentistry by calling (843) 242-0284.