Periodontal Disease Prevention and Treatment
By John Rink DDS on May 11, 2013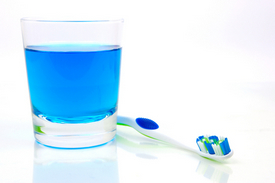 Gum disease is a serious condition that causes pain and sensitivity, and can lead to tooth loss. At Charleston Center for Cosmetic & Restorative Dentistry, we are practiced in gum disease treatment to relieve the symptoms of the condition and restore the health of the gums and teeth.
What Causes Gum Disease?
We have helped hundreds of patients suffering from gum disease at our Charleston cosmetic dentistry practie. Gum disease is a common ailment that is usually caused by a lack of proper dental care and a poor dental hygiene regimen. It can be painful and lead to tooth loss and decay of the gum tissue. Gum disease may also be caused by:
Tobacco use
Health conditions
Genetics
Stress
Medications
Teeth grinding
Maintaining regular brushing, flossing, and rinsing habits, and reducing or stopping the habits that cause gum disease, greatly reduces the risk and progression of the condition.
What Are the Stages of Gum Disease?
The progressive stages of gum disease are:
Gingivitis - In this first stage of gum disease, gums become sensitive and may appear reddened or swollen. At this stage, bacterial plaque has built up along the gum line and begun to irritate the gums.
Early Periodontitis - This stage of gum disease is defined by the pulling away of gum tissue from a patient's teeth due to irritation and swelling. Pockets begin to form between teeth and gums because of bacterial plaque and tartar buildup. Teeth become weakened and/or damaged in this stage.
Moderate Periodontitis - In moderate periodontitis stage, bone damage that began in the early stages of periodontitis has become advanced and pockets between teeth and gums grow. Patients usually experience regular soreness and bleeding from the gums in this stage and the teeth may begin to feel loose.
Advanced Periodontitis - This most advanced stage of gum disease has caused enough severe damage to the teeth and gums that teeth have begun to fall out as the space between gums fills with pus and bacteria. This stage causes extreme discomfort and can inhibit patients from eating, chewing, talking, and other mouth functionality.
What Are the Treatment Options for Gum Disease?
It is of paramount importance that patients visit our Charleston restorative dentistry practice immediately when they recognize tenderness, soreness, recession, or bleeding in the gums.
When a patient suffering from gum disease first visits our Charleston dentistry practice, we take X-rays to determine the severity of the disease and determine treatment options. Dependent upon the severity, treatment can range from deep cleaning to surgical restoration.
Our deep cleaning procedure can help remove the built-up bacterial plaque present in the early stages of gum disease. Some patients may also be prescribed antibiotics that can treat infection from plaque bacteria and reduce swelling and pain.
If X-rays show an advanced stage of gum disease, treatment may include flap surgery. Flap surgery enables dentists to remove plaque far below the gum line. Patients receiving this surgery may also require bone and tissue graft surgery, which can promote the healthy regrowth of bone below the gum line.
If gum disease has caused tooth loss, our Charleston restorative dentistry has several options to replace teeth, including dental crowns, dental bridges, dentures, and dental implants. While every patient has an option for tooth restoration, it is extremely important that patients with signs of gum disease have their condition treated as soon as possible.
For more information on gum disease treatment and the rest of the comprehensive dentistry services we offer at Charleston Center for Cosmetic & Restorative Dentistry, please contact us today for a complimentary consultation.