Laser Gum Contouring: Reshape Your Gumline, Enhance Your Smile
Laser Gum Contouring: Reshape Your Gumline, Enhance Your Smile
By John Rink DDS on February 28, 2018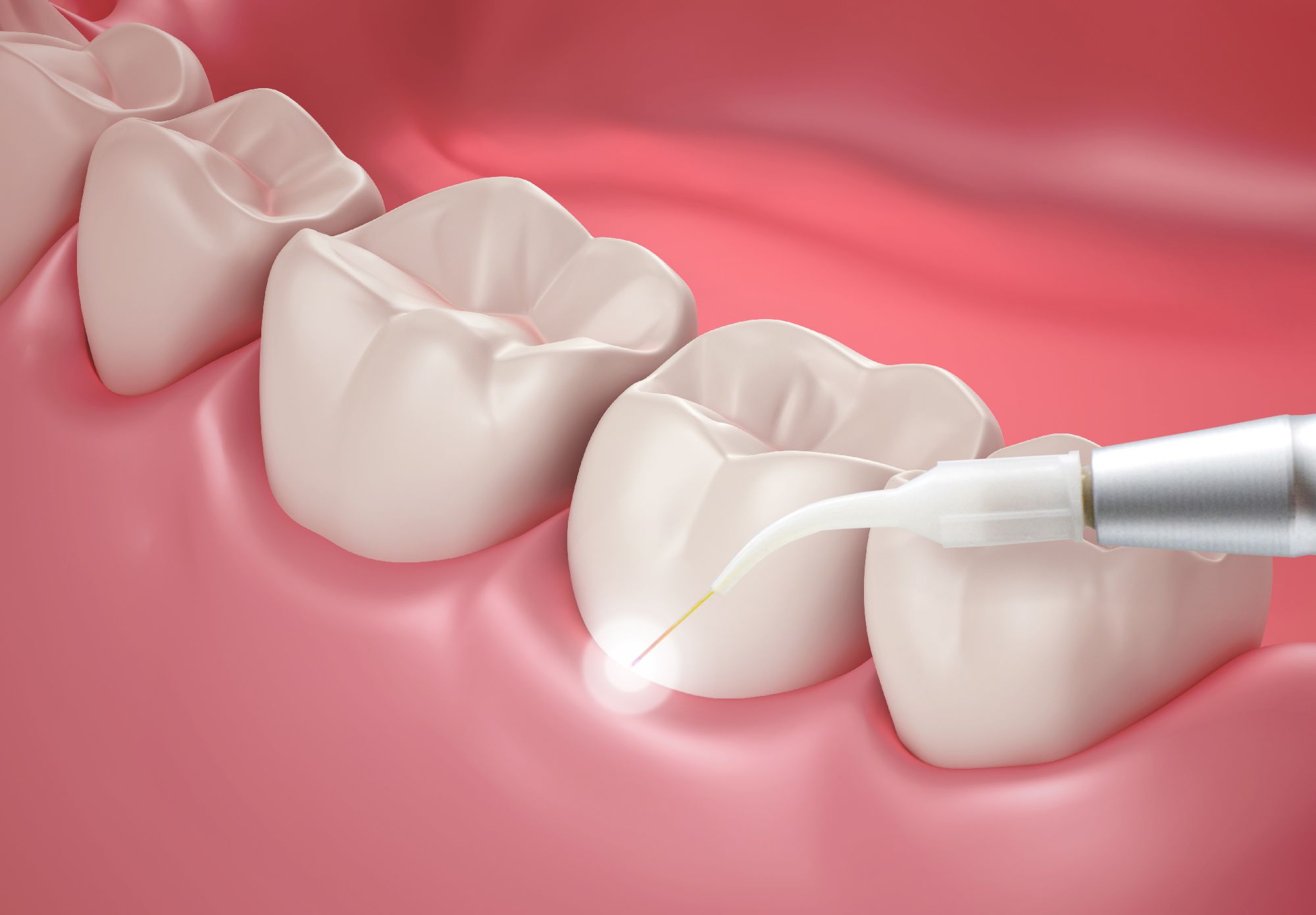 Prominent gums can be a problem. Your teeth may look great and your smile may be otherwise healthy, but a prominent gumline can throw off smile aesthetics a great deal. Thankful our Charleston, SC cosmetic dentistry center offers gum contouring, an aesthetic solution for this problem.
Modern advances in technology have led to the development of laser gum contouring. This next step forward in cosmetic treatments has worked wonders for countless people who want to improve the aesthetics of their smile. Let's cover the basics and the benefits of laser gum contouring.
How Laser Gum Contouring Works
Laser gum contouring refers to the use of soft tissue lasers to reshape the gumline. These soft tissue lasers are safe and accurate, and can cut soft tissues with the accuracy of a scalpel. By reshaping the patient's gums, the prominence of the gum tissue as they smile is reduced. This leads to a better overall appearance.
Since a laser is used during this type of gum contouring, there are some important benefits to consider.
Less Bleeding Than Traditional Gum Reshaping
The soft tissue laser cauterizes the gums as it cuts. That means patients experience far less bleeding during the contouring surgery. They also experience less post-op bleeding since the revised tissue doesn't require sutures or stitches.
Reduced Risk of Infection from Laser Gum Contouring
Since the laser cauterizes as it cuts, it also helps keep the mouth sterile while the procedure is being performed. Cleanliness and less bleeding means that infection during the procedure is unlikely. That's one less complication to worry about for patients.
Laser Gum Contouring Means Faster Healing Times
With traditional gum contouring approaches, the need for stitches/sutures usually translated into a few days of healing, with patients having to wait before they can bite and chew normally again. The haling times are much shorter thanks to the laser technology used. Patients will be back to normal activities sooner, which is very convenient.
Less Serious Side Effects After Laser Gum Contouring
On top of the faster healing times, patients will experience less serious side effects after their laser gum contouring is completed. There is less discomfort from the procedure, and less irritation of the gum tissue as well. Any bruising or swelling of the gums is typically minor and passes fast.
The Results of Laser Gum Contouring
After undergoing laser gum contouring, patients can laugh, smile, and speak with renewed confidence. The gumline is nicely revised and not as prominent. The results appear totally natural thanks to the techniques used and the overall effectiveness of the soft tissue laser.
Is Laser Gum Contouring Right for Me?
If you are interested in undergoing a gum contouring procedure, we'd be more than happy to meet with you in person for a consultation. We will offer expert insight into the treatment process, and help you understand how it can help your smile look its best.
Learn More About Laser Gum Recontouring
For more information about laser gum contouring and how it can help you smile with renewed confidence, be sure to contact Charleston Center for Cosmetic and Restorative Dentistry. We look forward to your visit and discussing these matters in greater detail.