Invisalign for Teens: Straighten Teeth without Braces
By John Rink DDS on June 19, 2018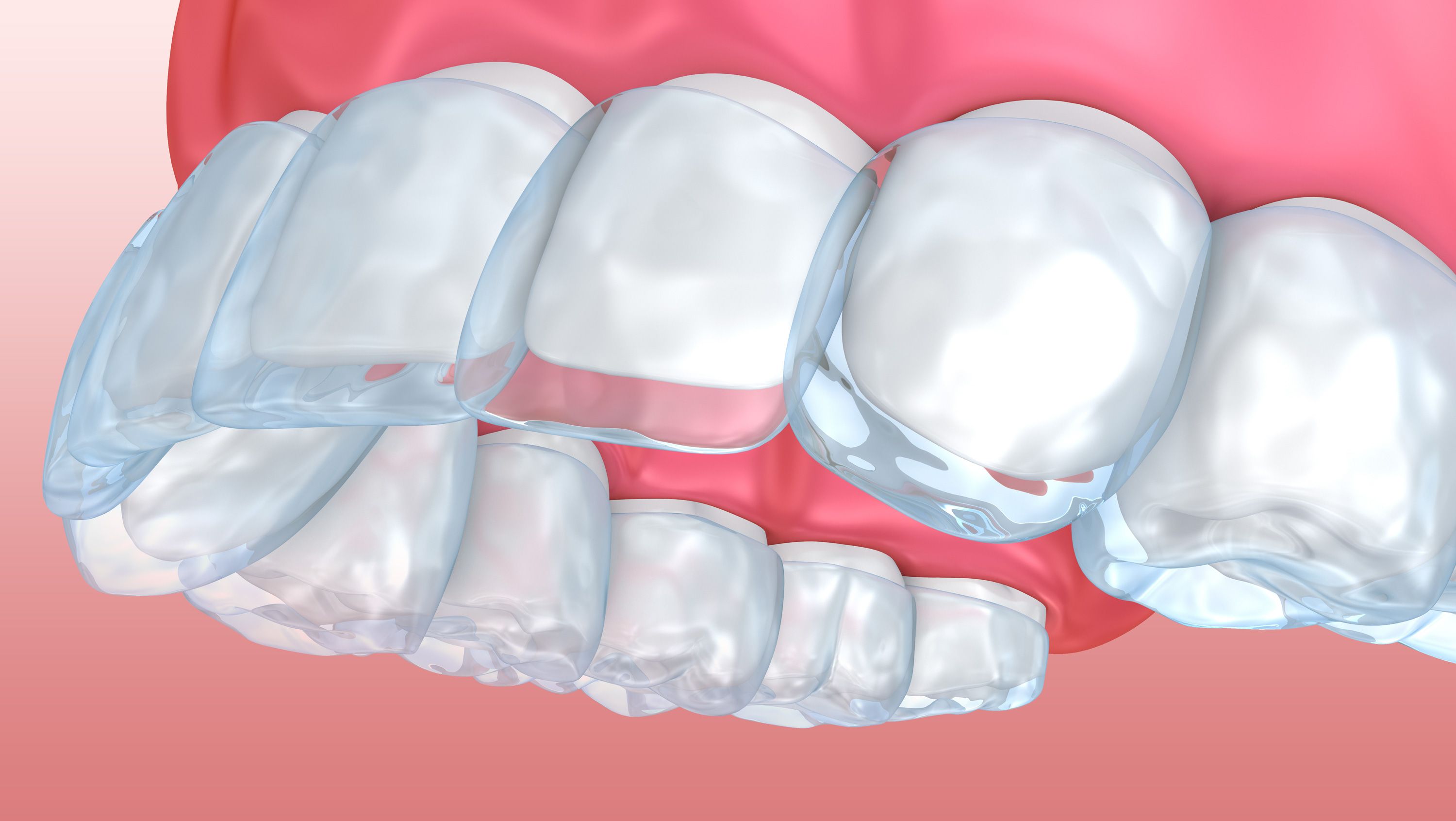 Since Invisalign® hit the market in the late 1990s, it has been a popular choice among patients worldwide. This revolutionary system can correct a number of orthodontic issues without the need for traditional metal braces.
In fact, because Invisalign is virtually invisible, most people will not be able to tell you are undergoing orthodontic treatment. At our Charleston, SC dental practice, we offer Invisalign for teens, as well as for adults. Here, we discuss how Invisalign Teen is different from traditional Invisalign.
How Invisalign Works: An Overview
While braces straighten the teeth with metal bands, brackets, and wires, Invisalign uses clear plastic trays.
Patients who undergo this treatment will wear their aligners approximately 22 hours every day. Every two weeks, the current set of trays will be set aside, and the next set in the series will be worn.
The subtle differences in each set of aligners will gradually move the teeth into the desired positions over time. On average, treatment takes between 18 and 24 months. Every patient is different, however, so this can vary depending on the complexity of your case.
Exploring the Features of Invisalign Teen
Many of our adult patients have reaped the benefits of Invisalign over the years. Now, our younger patients can enjoy these advantages too. Invisalign Teen offers a few extra features which make it an excellent choice for those with changing dentition.
Extra Space for Erupting Teeth
Orthodontic treatment of any kind has always been challenging for patients who still have growing teeth. Why? Because addressing misalignment can be difficult if the dentition is always changing.
Fortunately, Invisalign Teen aligners feature extra space. Therefore, when molars erupt, they can be guided into their desired positions right away.
Compliance Indicators for Successful Treatment
Teenage life is busy. And let's face it: your teen may not always wear his or her aligner trays as often as recommended.
This can be problematic, as patient compliance is one of the most important factors for successful Invisalign treatment. Invisalign Teen aligners come with tiny blue indicator dots that fade over time. Therefore, the doctor, patient, and parents can know if the trays are being worn long enough to be effective.
Power Ridges for Moving Teeth Roots
In order for orthodontic treatment to be effective, the tooth roots must be moved. Invisalign Teen has power ridges that help move the roots into their appropriate locations. For this reason, Invisalign is an excellent option for younger patients.
Complimentary Replacement Trays
With school, sports, and social events, teenage life can be busy. Unfortunately, orthodontic treatment is usually not the first thing on your teen's mind. As a result, it is not uncommon for our younger patients to misplace or lose their aligners. Fortunately, Invisalign Teen offers up to six replacement trays, free of charge.
Is Invisalign Right for Your Teen?
Invisalign is effective for treating a wide range of orthodontic problems, including crowding, overlapping, gapped teeth, rotated teeth, overbites, and more.
However, it is important to note that severe cases of misalignment may require traditional orthodontic treatment for long-term success. During a consultation at our practice, we can help you determine which option is right for your teen.
Learn More about Invisalign Teen
If you are considering orthodontic treatment for your teenager, Invisalign could be a solution for you. To learn more about the cosmetic options available at the Charleston Center for Cosmetic and Restorative Dentistry, contact us online or call us at (843) 766-1132.