Invisalign Appointment Frequency
Invisalign Appointment Frequency
By John Rink DDS on December 04, 2018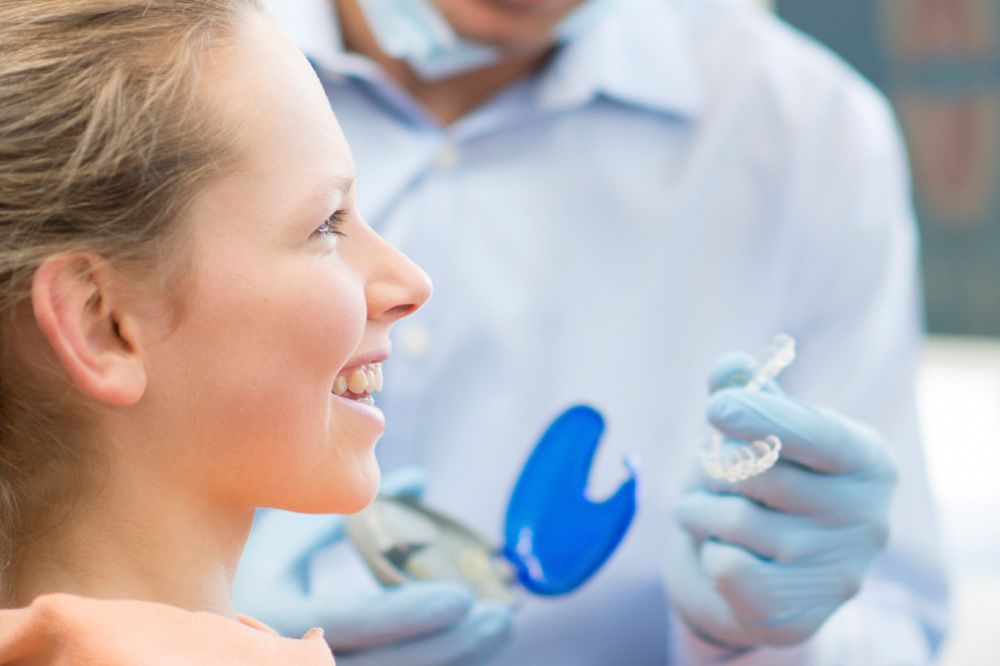 Are you self-conscious about your smile due to crooked, overlapped, or gapped teeth? Patients with orthodontic misalignment can benefit from Invisalign® at our Charleston, SC dental practice.
This system is a popular and successful alternative to metal braces because it can straighten the teeth discreetly using clear plastic aligners. Many patients want to know how often they need to attend dental visits.
Here, our team discusses Invisalign appointment frequency and explores a few details about the treatment process.
Initial Consultation
To determine your eligibility for Invisalign, your doctor will first see you for a comprehensive oral evaluation. During this appointment, he or she will assess the health of your teeth and gums to ensure there are no significant dental issues present.
If you are a candidate for this type of treatment, we will take impressions of your teeth. These will then be sent to a licensed Invisalign lab for the fabrication of your aligners. It may take a few weeks for the lab to craft your aligners.
Receiving Your Aligners
Once your Invisalign trays are crafted, they will be shipped to our office. We will schedule you for a second appointment, during which your doctor will try on your first set of aligners.
After assessing the fit of the trays, your dentist will provide you with detailed instructions regarding Invisalign. You will need to wear your trays for 22 hours every day. They should not be removed unless you are eating, drinking, or cleaning your teeth.
Wearing your trays as much as possible will ensure proper tooth movement and help your treatment stay on schedule.
Invisalign Follow-up Visits
In most cases, patients will throw away their current aligners every two weeks and replace them with the next set in the series. The subtle differences between the trays will gently and gradually shift the teeth into their appropriate positions.
This is known as the active treatment phase. During this time, you will need to visit your dentist regularly for routine checkups. The frequency of your appointments will depend on your specific needs.
However, in most cases, patients should see their dentist once every four to six weeks. These visits can typically be completed in about 30 minutes or less.
Your Final Appointment
Once the active treatment phase is complete, you will be seen for your final Invisalign appointment. At this time, your doctor will assess your progress and ensure the desired results have been achieved.
He or she will also talk with you about your retainer options. Retention is essential after orthodontic treatment. This will keep the teeth from moving back into their original positions.
For the first year, you may need to wear your retainer all the time. Eventually, you will be able to reduce wear to night time only.
Some patients may be able to retain their results by wearing their appliance a few nights a week. You can speak with your doctor about finding the solution that is right for you.
Learn More about Invisalign
If you are considering Invisalign, we invite you to schedule a consultation at the Charleston Center for Cosmetic and Restorative Dentistry. Feel free to contact us online anytime or call us at (843) 766-1132.