Good Candidates for Cosmetic Bonding
By John Rink DDS on April 09, 2014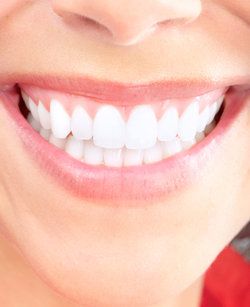 When it comes to maintaining a brilliant smile, even one flaw at the front of your mouth can be a distraction. A gap between teeth or a dark stain can throw off the balance of your smile, diminishing self-confidence in the process. Luckily, there are multiple ways for people to hide such flaws, allowing the true beauty of a healthy smile to shine through.
Dental bonding is one such treatment option offered at our Charleston cosmetic dentistry practice. While every cosmetic treatment has its advantages and disadvantages, bonding allows patients to correct a multitude of problems with little risk or inconvenience. If you are looking for a way to quickly enhance your smile, you may be a good candidate for a bonding procedure.
What Is Dental Bonding?
Dental bonding is the application of composite resin over the surface of a tooth, usually for the purpose of concealing superficial flaws. The composite is first painted over the tooth, and then hardened with a special light. Through additional layers, a tooth can be changed in shape, size, or structure. Because composite is comparable to the color and durability of natural enamel, it is a suitable replacement for lost tooth tissue and can inconspicuously cover existing tissue.
Cosmetic Uses for Dental Bonding
Since composite adheres easily to tooth tissue and can be shaped after hardening, dental bonding has a great deal of cosmetic versatility. Common reasons for a bonding procedure include:
Filling gaps: Composite can be applied to the edge of a tooth to extend its width, filling in gaps between teeth.
Replacing chips: Chipped teeth can become full once more by using composite in place of the lost tissue.
Covering discoloration: Deep stains may be difficult if not impossible to remove from teeth. With dental bonding, these stains can be concealed behind a thin layer of opaque, tooth-colored composite.
Lengthening teeth: Teeth that are abnormally short can be lengthened through dental bonding, creating a more even smile.
Misshapen teeth: A tooth may appear crooked or malformed due to an odd shape or size. By adding on to its structure, it can be made to complement neighboring teeth.
Eroded teeth: Even when enamel erosion is minimal, it can still affect a tooth's appearance by creating uneven or jagged edges. Dental bonding can be used to restore eroded enamel and create a smoother surface.
Candidates for Dental Bonding
The best candidates for dental bonding are patients with relatively minor or isolated cosmetic imperfections. While composite resin can adequately mimic tooth tissue to an extent, the most successful bonding procedures are those that are used for subtle touch-ups. This can be performed as a single procedure or as part of a larger, more comprehensive smile makeover treatment plan.
As long as a tooth is in good health and requires no restorative work, it should be able to support a bonding procedure with virtually no risk of complication. Unlike other cosmetic or restorative procedures, dental bonding does not involve the removal of any natural tooth tissue. Furthermore, the procedure is far more comfortable, straightforward, and affordable than alternative techniques, making it an appealing treatment for patients looking for the most convenient option.
Alternative Treatment Options
Depending on a patient's cosmetic problems and priorities, dental bonding may not be the optimal solution. For extensive or diverse flaws, porcelain veneers are likely a more appropriate choice. Porcelain is able to better match the textural qualities of enamel, making it more suitable for covering a whole tooth or multiple teeth. Additionally, porcelain lasts longer on average, making it a more substantial investment.
Alternatively, dental bonding should be reconsidered if a patient is only using it to treat surface stains. The most common cases of discoloration are simply caused by food and drink, making them easily removable through a teeth whitening procedure. On the other hand, deeper and darker stains may indeed require dental bonding or veneers for concealment.
Consult Dr. Rink
Through an exam and consultation with Dr. John Rink, you can learn whether dental bonding is the best cosmetic answer to your problems. Schedule an appointment with us so that we may help you achieve the very best smile possible.