Dental Implants vs. Dental Bridges
By John Rink DDS on May 10, 2011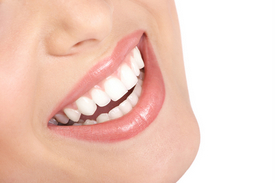 If you are missing a tooth or a few teeth, this can greatly alter your life. For one, the appearance of your smile is greatly affected even if you're missing just one tooth. In addition, you may find it difficult to eat certain foods when you're missing a tooth or multiple teeth. There's also a matter of potential speech impediment and even changes to your facial appearance to keep in mind. Perhaps most importantly, though, if left unaddressed, a missing tooth or missing teeth can lead to gradual gum recession and loss of jawbone density.
Because of all of these matters, Charleston cosmetic dentist Dr. John Rink and Dr. Araby Keith Ammons offer a number of options for replacing missing teeth. Two options that are quite popular are dental bridges and dental implants. Let's take a brief moment right now to look at how both can be of benefit to you.
Dental bridges are fixed (non-removable) porcelain dental restorations that utilize natural existing teeth as anchors. Typically, there are two or more anchor teeth (called abutments) to support a bridge that will replace one or more missing teeth (called pontics). Often there is a metal/gold or Zirconia framework that provides the strength of the prosthesis, and then porcelain is layered on to it creating an esthetically pleasing result. The bridge is cemented or bonded into place and is not removable.
Dental implants are not dental restorations per se but instead refer to a way to anchor dental crowns or prosthetics in place. Charleston dental implants serve as artificial tooth roots. A titanium implant "post" is surgically placed into your jawbone and soft tissue. After a healing and fusing period known as osseo-integration has passed, your dental implant essentially become part of your mouth structure, meaning that an individual artificial tooth or a dental bridge can be supported as if they were held in place by an actual tooth root.
In general, dental implants are a more preferable option than dental bridges. Dental restorations that are supported by dental implants are less likely to slip or come loose than other restorative options for missing teeth. Dental implants will also prevent loss of bone density and gum recession as well. However, not everyone is a candidate for implant dentistry and may require traditional dental bridges instead.
To find out more about your options for dealing with missing teeth, contact our Charleston cosmetic dentistry office today. We look forward to see you in person.