Dental Implants and Age
Dental Implants and Age
By John Rink DDS on June 11, 2019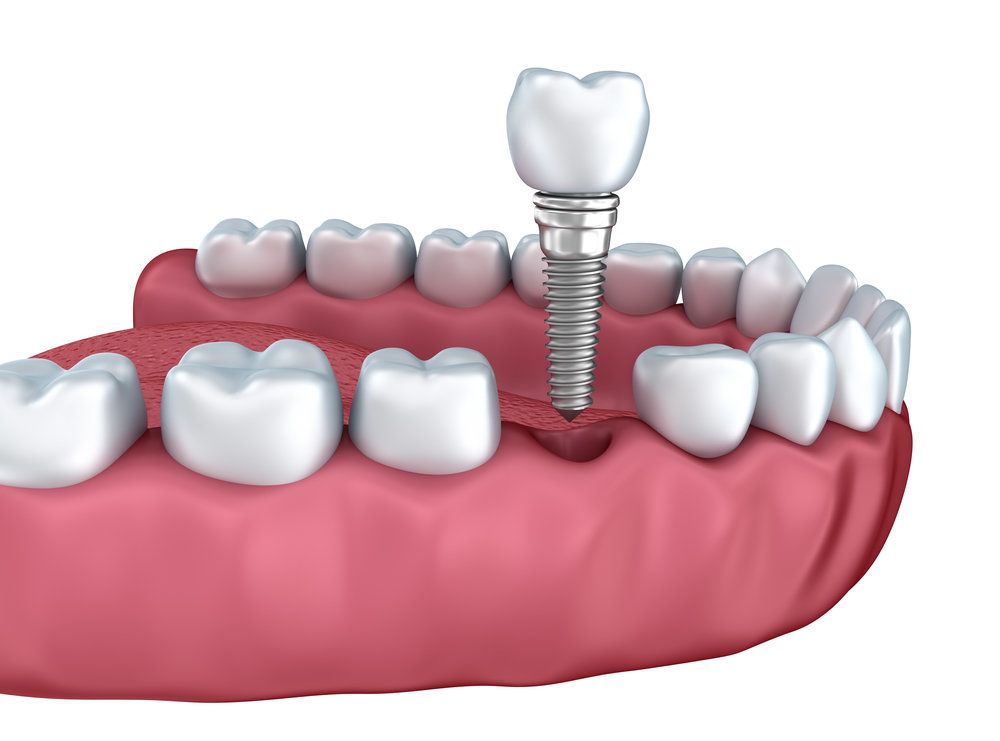 Dental implants are the best treatment for adult tooth loss. Dental implants fuse with the tissues of the jawbone to provide the most stable and durable anchor for dental restorations, including dental crowns, dental bridges, and dentures.
Dr. John F. Rink restores dental implants at our Charleston, SC dental practice. Here, we go over how age can affect dental implant candidacy, and when it might be time to consider an alternative restorative dentistry treatment.
Dental Implants and Age Restrictions
There are age restrictions regarding when a patient can undergo dental implant treatment. However, contrary to what most older patients would assume, these age restrictions are actually geared toward younger patients.
For dental implant treatment to be a success, the bone tissues must fuse with the implant. Because of this, dental implants can only be placed if the jaw bone has fully matured and developed. Everyone matures at a unique rate, but most patients need to be at least 18 years old before they can receive dental implants.
There is no upper age restriction for dental implant treatment. Dental implants can be just as effective for senior patients as they are for patients in their 20s. As long as a patient meets all of the candidacy standards, he or she can receive dental implants. Having said that, age can increase the risk of other conditions that may affect the success of dental implant treatment, such as oral health, bone density, and overall health.
Oral Health
Dental implant treatment should only be performed on patients who have good oral health. The teeth and oral tissues should be free of conditions, such as tooth decay and infection, that would increase the risk of dental implant failure.
Unfortunately, gum disease and tooth decay are both more of a risk for older patients. However, these conditions do not automatically exclude our Charleston patients from dental implant treatment. If oral health conditions are treated, dental implants may be a viable option.
Bone Density
Dental implants can only be placed if the jawbone has enough density to support the implants. Fusion, or osseointegration, will not occur if a patient has lost substantial bone density.
Unfortunately, degeneration is a common effect of aging, and it is especially likely if a patient has been missing teeth for an extended amount of time. However, there is a solution for low bone density. Patients who have suffered from jawbone degeneration can undergo a bone graft procedure to strengthen the jaw so that it can support dental implants.
Overall Health
Dental implants are placed during a surgical procedure. For safety reasons, patients with health conditions that increase the risk of surgical complications should not undergo dental implant treatment. Fortunately, there are alternative treatments for patients who are not ideal candidates for dental implants.
Alternate Treatments
If a patient is not a suitable candidate for dental implant treatment, Dr. Rink does offer several alternatives. Dental bridges, partial dentures, or full dentures can address tooth loss to restore the strength, function, and beauty of the smile. Each of these restorations is completely customized to provide our Charleston patients with superior comfort and stability.
Learn More
If you are wondering if dental implant treatment is right for you, contact us at your earliest convenience. Dr. John F. Rink can answer any questions you may have about dental implant surgery or any of our other tooth loss treatments. To learn more, call (843) 766-1132.