Dental Crowns for Cracked Teeth
By John Rink DDS on March 11, 2019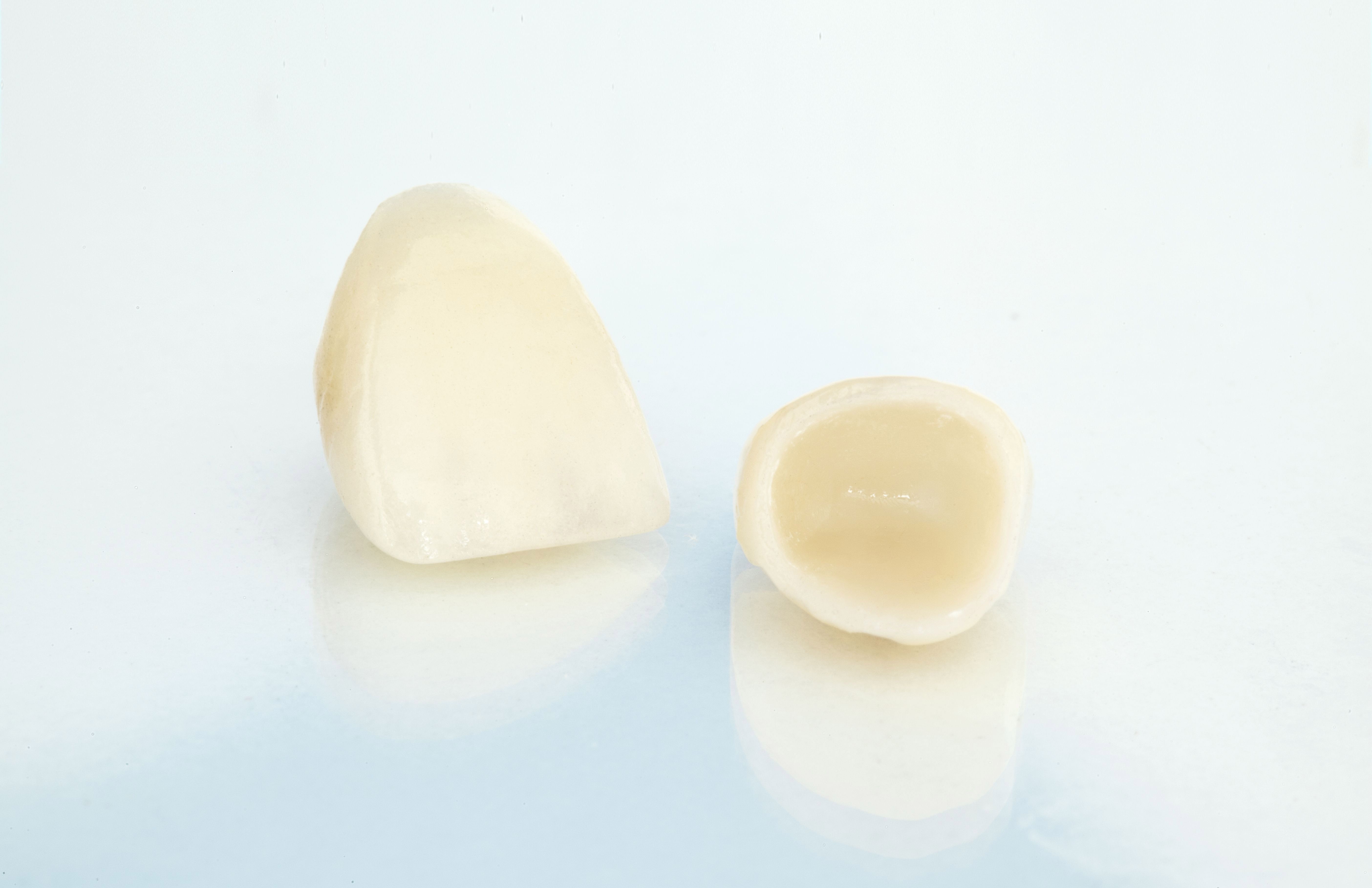 Good oral hygiene habits such as brushing and flossing preserve the health and strength of the teeth and gums. However, even the best dental habits cannot guarantee that the teeth won't suffer from some type of dental damage.
One of the leading causes of dental damage is oral injuries. If a person suffers a blow to the face or bites down on a particularly hard food or non-food object, a tooth could chip or crack.
Dental crowns repair damaged teeth to restore their strength, structure, and aesthetics. Dental crowns have a wide range of uses, but they are especially appropriate for cracked teeth. Dr. John F. Rink frequently applies dental crowns to cracked teeth, so that our Charleston, SC patients can enjoy a beautiful and fully functioning smile.
Dangers of a Cracked Tooth
Bacteria is a big threat to the health of the teeth. However, when a tooth is structurally sound, the worst that bacteria can do is eat away at enamel, which is the protective outer layer of the tooth. As long as this type of damage is diagnosed and treated early on, a simple filling should suffice.
If a tooth has already been damaged, as is the case with a cracked tooth, then bacteria is a much bigger threat. A deep dental crack can allow bacteria to enter the pulp of the tooth, where sensitive nerves and tissues reside. This can cause a root canal infection, which could eventually lead to tooth loss if the condition goes untreated. By treating a cracked tooth with a dental crown, patients can prevent more serious dental complications.
Dental Crown Treatment
Dental crown treatment generally takes place in two phases. The first phase of treatment will involve reshaping the tooth to remove any damaged material. Dr. Rink will make room for the dental crown while making sure that the pulp and roots of the tooth remain intact. After the tooth has been reshaped, molds will be taken, and a temporary crown will be placed.
The second phase of treatment will take place when the patient's permanent crown has been fabricated. The fit of the permanent crown will be tested before bonding it to the natural tooth. The dental crown is held in place with a dental compound that further strengthens the restoration.
It may take a few days for patients to adjust to the dental crown, but once they do, it will feel just like a natural tooth.
Dental Crown Benefits
Dental crowns are an effective dental restoration that offer a number of benefits to patients with cracked teeth.
Dental crowns bond to the natural teeth to improve their strength
Dental crowns block out harmful bacteria to minimize the risk of dental complications
Dental crowns are made of strong, durable materials
Dental crowns are virtually indistinguishable from the natural teeth
Contact Us
If you have experienced moderate to severe dental damage, a dental crown may be the best way to restore the health, strength, and beauty of your tooth. To learn more about dental crown treatment, contact us at your earliest convenience or call (843) 766-1132 to schedule an appointment with Dr. John F. Rink.