Charleston Cosmetic Dentist John Rink Celebrates Sixth Year at MUSC Dental School
Charleston Cosmetic Dentist John Rink Celebrates Sixth Year at MUSC Dental School
By John Rink DDS on January 13, 2014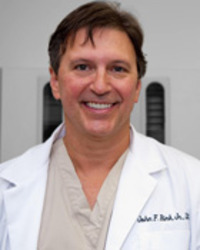 Charleston cosmetic dentist John Rink is celebrating his sixth anniversary as principal lecturer for the Esthetics Continuum at the Medical University of South Carolina (MUSC) Dental School. During this time, he has also served as the clinical professor of esthetics for the school's Advanced Education in General Dentistry (AEGD) post-graduate program.
In teaching these courses, Dr. Rink gives students the opportunity to expand their knowledge of esthetic dentistry in the most up-to-date treatment modalities available. These students gain real world experience studying under an accredited member of the American Academy of Cosmetic Dentistry. Dr. Rink is the first dentist in Charleston to achieve Accredited status in the prestigious organization.
"Esthetic dentistry is my passion," Dr. Rink stated. "Being a part of the MUSC Dental School faculty gives me the opportunity to share my many years of learning and experience with a new generation of dentists, hopefully inspiring them to strive to achieve excellence in cosmetic as well as general dentistry."
As an instructor, Dr. Rink focuses on modern advances in dental technology, including the CAD/CAM (Computer Aided Design and Computer Aided Manufacturing) fabrication of porcelain crowns, veneers, inlays, and onlays. In order to offer the richest possible education to his students, he augments his years of practical experience with advanced training and continuing education courses, including the annual weeklong scientific sessions held by the AACD.
He identifies the advent of new porcelain materials as the most significant recent change in esthetic dentistry and hopes to help his students develop the skills and knowledge they need to integrate these materials into their own practices.
According to Dr. Rink, "These materials offer incredible strength with minimal thickness, enabling the practitioner to restore patients' teeth with minimal removal of tooth structure, thereby preserving more of the patient's natural tooth composition as compared to the aggressive preparation that was necessary in the past."
In addition to cosmetic dentistry, Dr. Rink offers a comprehensive selection of restorative and general dental services at his practice, the Charleston Center for Cosmetic & Restorative Dentistry, LLC. His use of the most advanced technologies and techniques across the full range of dental procedures distinguishes him as both a dentist and an instructor.
"I feel that I've gained unique insight into modern dentistry through my training, education, and professional experience," added Dr. Rink. "I'm grateful for the chance to pass this insight along to aspiring young dentists and giving back to the profession that has given so much to me."
About Dr. John Rink
For nearly two decades, Dr. John Rink has been providing his community with outstanding cosmetic, general, and restorative dentistry. In addition to being the first dentist in Charleston to be Accredited by the AACD, he is an active member of the Charleston Dental Society, the American Dental Association, the Academy of General Dentistry, and the South Carolina Dental Association. His devotion to ongoing training and education has allowed him to master a diverse range of dental treatments, from porcelain veneers and teeth whitening to TMJ treatment and dental implant restoration.
Further information about Dr. Rink can be obtained by visiting www.cccrdentistry.com or by contacting:
Charleston Center for Cosmetic and Restorative Dentistry
33 C Gamecock Ave
Charleston, SC 29407
Ph: (843) 766-1132