What to Expect at a Dental Exam?
By John Rink DDS on October 12, 2014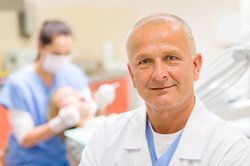 Brushing and flossing alone are not enough to maintain lifelong oral health. Routine dental exams ensure dental damage is caught at the earliest stages, and enable the dentist to remove built-up plaque and tartar. If dental damage is detected, restorative dentistry treatments can be used to correct damage and improve appearance. Charleston dentist John Rink offers this overview of what to expect during a routine dental exam.
What Happens During a Dental Exam?
Most dentists recommend undergoing a routine dental exam at least once every six months. Exams may be performed more often, depending on the needs of the patient. Each dental exam will be tailored to the patient, however, there are some common procedures patients can expect during their dental exam.
The main purpose of a dental exam is to locate any signs of damage and ensure the teeth and gums are healthy and clean. The gums are checked for gum disease, indicated by bleeding and pockets separating the gums from the teeth. Each tooth is checked for decay using special dental tools. X-rays may be taken so the dentist can assess the internal health of the teeth and jawbone.
Another important role of routine dental exams is ensuring hard to clean areas of the teeth are free of built-up plaque and tartar. During a regular dental exam, the teeth are thoroughly cleaned using metal scraping tools, water picks, and floss. Special attention is paid to the gum line and hard to reach areas like the back teeth. The cleaning is usually finished with a polishing tool.
The Importance of Regular Dental Exams
Regular dental exams are just as important as brushing and flossing to maintain oral health. Brushing and flossing, even when done properly, can leave plaque and bacteria on the teeth, which can lead to tartar build-up, gum disease, and tooth decay. Regular dental exams are vital to removing debris from hard to reach areas of the teeth, keeping them free of gum disease and decay. Despite our best efforts, cavities may form or some other type of dental damage may occur, possibly from injury. Dental exams are crucial for catching such problems at the earliest stages, before more damage is done and more costly treatment is needed. Reasons to undergo routine dental exams include:
Maintaining a health smile: Routine dental exams are vital to keeping the teeth and gums healthy.
Preventing dental damage from occurring: Routine dental exams can help keep the teeth free of decay by keeping the teeth clean and gums free of gingivitis.
Stopping dental damage before it becomes severe: If dental issues do occur, regular dental exams are important to catching problems before they become severe.
Ensuring a lifetime of healthy teeth: Keeping the teeth free of decay, treating damage at the earliest stages, and regularly checking the overall health of the gums and teeth, will help ensure a lifetime of healthy teeth.
Schedule Your Next Dental Exam
To find out more about what to expect during a routine dental exam or to schedule an appointment, we invite you to contact Dr. Rink today.