Tips to Avoid Dental Implant Failure
By John Rink DDS on October 12, 2019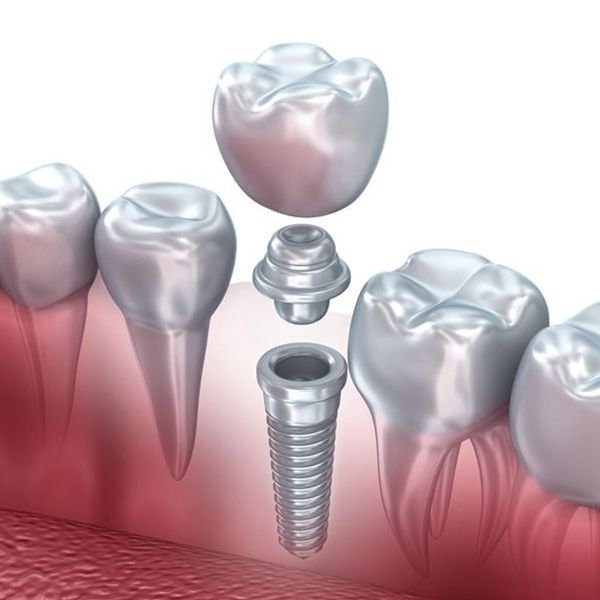 People missing a tooth or multiple teeth can benefit from getting dental implants. These artificial tooth roots can support dentures, bridges, and even individual crowns. Dr. John Rink has helped restore countless smiles in the Charleston, SC area thanks to advanced implant dentistry.
While dental implant failure is rare, it can happen. Thankfully there is a lot that can be done to avoid this issue. Let's cover some of the basics of implant failure and discuss prevention tips below.
The Causes of Dental Implant Failure
Dental implant failure has a few different causes. They are as follows:
Oral Surgeon Errors - Inexperienced oral surgeons and dentists may make mistakes during crucial parts of the treatment process. This makes implant failure more likely.
Poor Oral Hygiene - If you do not properly clean your teeth and the implant posts after treatment, this can lead to any number of dental problems in the months ahead.
Gum Disease - Bacterial infection of the gums can lead to serious problems for people with dental implants. That covers the weeks after the initial oral surgery as well as the months and years afterwards.
Peri-Implantitis - Peri-implantitis is a type of gum disease specific to people who have dental implants. This infection affects the gum tissue directly around the implant post.
Finding a Good Dentist/Oral Surgeon Is Essential
One of the best ways to avoid dental implant failure is to find a skilled dentist/oral surgeon. Ask friends, family members, and colleagues for recommendations if you know they've gotten dental implants. You can also search for dentists and oral surgeons in your area on Google. Simple searches like "Charleston dental implants surgeon" can lead to promising leads.
Avoid the Use of Tobacco Products
Smoking and chewing tobacco can cause a whole lot of health issues, including heart disease, lung disease, and different kinds of cancers. Smoking can also increase your risk of gum disease and peri-implantitis. Consider getting dental implants a convenient excuse to kick the habit for good.
Develop Good Oral Hygiene Practices
Brushing and flossing is crucial if you want to ensure the long-term success of dental implant treatment. That means brushing at least twice a day and flossing at least once a night. To clean around the dental implants, it's a good idea to use a proxybrush as well as superfloss.
Be sure to also clean your denture, bridge, or crown as instructed by your dentist. This will lead to optimally clean conditions in your mouth, making gum disease and peri-implantitis less of an issue.
Attend Implant Dentistry Follow-Up Visits
You will have a few follow-up visits after getting dental implants placed in order to ensure you're healing properly. Attend all of these visits as scheduled. If any issues arise that seem to require urgent attention, contact your dentist or oral surgeon as soon as possible.
Visit Your Dentist for Regular Checkups
Regular checkups with your dentist will be crucial for long-term wellness and care. Make sure to see the dentist every six months for routine cleanings, x-rays, and to discuss any dental health concerns you're facing.
Learn More About Dental Implants
For more information about dental implants and how you can make them last as long as possible, be sure to contact a skilled cosmetic and restorative dentist. The team at the Charleston Center for Cosmetic and Restorative Dentistry can be reached by phone at (843) 594-2231.