More Patients Are Visiting Dr. John Rink for Porcelain Veneers
By John Rink DDS on November 04, 2013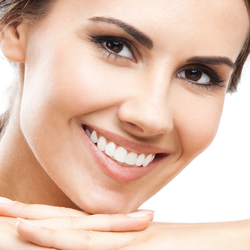 Charleston, South Carolina - The staff of The Charleston Center for Cosmetic and Restorative Dentistry has noticed an increased demand for porcelain veneers and smile makeover procedures from patients who would like to look their best and also improve their overall well-being.
"We have seen a rise in demand for porcelain veneers and other cosmetic services at the practice," said Dr. John Rink. "I believe it is a testament to the talent of my team, our experience, and me being the first and only AACD accredited dentist in Charleston."
About the American Academy of Cosmetic Dentistry (AACD)
As the largest cosmetic dental association in the world, the American Academy of Cosmetic Dentistry (AACD) is committed to providing the most excellent and state-of-the-art aesthetic dental care. The accreditation process requires rigorous testing, advanced and continuing training, and engagement with the larger community of dental health professionals. All of these help foster growth and development in the dental care field as a whole.
Dr. Rink received his AACD accreditation in 2006 and remains the only dentist in the greater Charleston area with such a distinction. This commitment to continual improvement and advanced dental health is passed on to his patients through his exceptional cosmetic work.
Hands-on Knowledge and Partnerships Mean Enhanced Porcelain Veneers
In addition to AACD accreditation, Dr. Rink also partners with colleagues to help achieve the best results. In the case of porcelain veneers, Dr. Rink partners with Jerome McCants of Low Country Aesthetics Inc.; Mr. McCants is one of the top five dental technicians in the United States. The collaboration between Dr. Rink and Mr. McCants results in great smiles and improved health for patients.
"Jerome and I have worked very closely for 15 years to develop an ultra-thin [porcelain veneers] technique that incorporates beauty, aesthetics, and maximum preservation of a patient's tooth structure."
Advanced Smile Makeover Care for Improved Overall Appearance
This partnership with Mr. McCants and Low Country Aesthetics Inc. helps patients who receive porcelain veneers and those who undergo full smile makeovers. A smile makeover combines multiple aesthetic and functional treatments to improve the overall appearance of the smile.
Dr. Rink noted that many of his smile makeover patients are complimented on their appearance even though their friends and co-workers can't always pinpoint what sort of work they had done. This is a testament to the subtle yet dramatic effects of a smile makeover.
"It complements their face and their overall appearance," Dr. Rink said.
Increasing Patient Interest in Porcelain Dental Restorations
Patients have also expressed interest in all-porcelain dental crowns. Porcelain crowns can be placed to produce a beautiful and natural appearance, even when used on the front teeth.
Porcelain dental crowns are different from other types of crowns, which have a dark and unnatural look, often near the gum line. Many patients have expressed concerns to Dr. Rink about such cosmetic problems. "They say, 'I have this crown in the front of my mouth and it looks dark? Why does it look dark?' Well, it looks dark because it's got a metal center in it." All-porcelain crowns look natural because they don't contain any metal material.
In addition to the aesthetic benefits of porcelain crowns, Dr. Rink uses CEREC technology, allowing fully customized dental crowns to be crafted in a single dental visit. This drastically reduces the overall treatment time. Dr Rink has used CEREC since 1998 and has personally placed more than 6,000 CEREC restorations.
Passing This Knowledge On to the Next Generation
In addition to helping patients, Dr. Rink is also helping the next generation of dentists reach higher levels of excellence through teaching.
"I'm teaching at MUSC (Medical University of South Carolina) to help senior dental students and share the knowledge I've been able to gain over a lifetime of dental experience with them," Dr. Rink said. This knowledge includes the skills Dr. Rink has gained throughout the years by developing porcelain veneers methodologies and working with CEREC technology.
"When [my students] enter the private practice world, they can, hopefully, start off a little further along than when I got started," Dr. Rink said.
Additional Information about Enhancing Dental Wellness
People who are interested in porcelain veneers, smile makeovers, porcelain dental crowns, and other options for achieving healthy, beautiful smiles should get in touch with the Charleston Center for Cosmetic and Restorative Dentistry at:
33 C Gamecock Ave
Charleston, SC 29407
(843) 628-0420