Improving Cosmetic Appeal with Dental Bonding and Porcelain Veneers
Improving Cosmetic Appeal with Dental Bonding and Porcelain Veneers
By John Rink DDS on February 11, 2013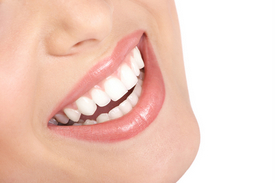 Dentistry is an important practice that allows patients to maintain, and often times, improve their oral health. While the health of our teeth is extremely important, advances in dentistry also allow patients to improve the physical appearance of their teeth. There are many cosmetic treatments available to repair damage to the teeth and leave patients with a more attractive smile. Two of the most popular cosmetic procedures performed at Dr. John Rink's Charleston cosmetic dentistry practice are dental bonding and porcelain veneers. While both of these procedures can improve the appearance of the teeth, they each have their own characteristics that may make one a better treatment option over the other for our patients. Based on each patient's circumstances, Dr. Rink will help them make the best choice when it comes to choosing between dental bonding and porcelain veneers.
Dental Bonding
Dental bonding is often the first treatment that Dr. Rink will consider when his patients are looking to improve the appearance of their teeth by correcting small flaws. This is because dental bonding is a simple procedure that can provide significant results. Dental bonding is also one of the most affordable cosmetic treatment options, making it a viable option for most of Dr. Rink's patients. The dental bonding treatment can be completed at one dental appointment. During the procedure, a composite material that closely matches the natural color of your teeth will be applied directly to affected areas of the teeth. Once it has been applied, the material will be hardened so that it bonds to the tooth and blends in as a natural part of the tooth. Dental bonding is an ideal treatment for covering up small flaws or when there are just a few teeth that need to be treated. In these cases, dental bonding can be used to conceal stains, chips, cracks, or gaps. It is important to remember that the material used in dental bonding may chip off or wear down over time. In addition, dental bonding is not recommended when major imperfections are present or when the majority of the front facing teeth requires treatment.
Porcelain Veneers
When your teeth have many cosmetic flaws present, porcelain veneers may be the best treatment option. For Dr. Rink's patients in Charleston, porcelain veneers provide the most comprehensive cosmetic treatment for the teeth. This is because porcelain veneers cover the entire front surface of the tooth or teeth that they are applied to. With a single application process (that is usually completed within just two dental appointments), Dr. Rink can simultaneously address discoloration, chips, cracks, misalignment, and gaps. This is a simple procedure that is made even simpler with the availability of prep-less veneers. These porcelain veneers are about half the thickness of traditional veneers and require little, or no, tooth enamel to be removed before application. Porcelain veneers are a more expensive treatment option than dental bonding, and are best suited for teeth that require significant improvement or a complete smile makeover. Patients undergoing porcelain veneers treatment should also be aware that the porcelain veneers will need to be replaced at some point (usually after ten years).
Schedule an Appointment
If you are interested in learning more about dental bonding and porcelain veneers and would like to know which treatment option is the best choice for improving your smile, schedule an appointment with Dr. John Rink at your earliest convenience.