Relax Throughout Treatment with Sedation Dentistry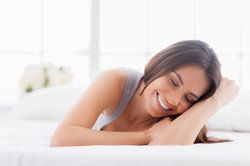 At one time or another, nearly everyone has experienced some anxiety in the dentist's chair. However, dental anxiety can become problematic if nerves prevent you from receiving the care you want and need. Patients with dental phobia may skip routine dental check-ups or ignore persistent discomfort, which can lead to compounding and worsening oral health problems. At Charleston Center for Cosmetic & Restorative Dentistry, Dr. John Rink believes each of our patients should have access to the high quality care they deserve. We offer sedation dentistry at our Charleston practice, which can help dental phobic patients, as well as patients undergoing extensive or invasive procedures, such as full mouth reconstruction or dental implant surgery, relax throughout their treatment. If dental anxiety is impacting your oral health and smile, contact our practice today to find out out whether sedation dentistry is right for you.
Determining Your Candidacy
Symptoms of dental anxiety can range from general feelings of nervousness to debilitating fear, often accompanied by physical symptoms. Although each patient experiences dental phobia differently, symptoms may involve:
Strong feelings of worry, dry mouth, or "butterflies in the stomach"
A desire to cry or yell prior to or during treatment
Nausea, headache, or other signs of physical illness
Severe panic, difficulty breathing, or symptoms similar to a panic attack
In addition to suffering from anxiety, sedation may be recommended for patients who have:
A sensitive gag reflex
Certain disabilities
Medical conditions, like back or neck pain, or arthritis
To ensure that you are a good candidate for sedation dentistry, we will review your medical history and conduct a thorough examination. Whether you suffer from dental phobia, a medical condition, or are undergoing an invasive procedure, with sedation dentistry, you can relax and receive the treatment that you need to achieve and maintain optimal oral health.
Sedative Options
We understand that no two patients are alike, which is why we provide sedative options that can be tailored to meet your unique needs:
Inhaled Sedation: Known as laughing gas, this type of sedation is administered through a mask. After it is placed over the nose, patients simply breathe a mixture of oxygen and nitrous oxide. Almost immediately, patients are lulled into a deeply relaxed state, yet the effects wear off quickly after the mask is removed. Inhaled sedation is a great solution for patients with mild dental phobia, or may be recommended during a minimally-invasive procedures.
Oral Sedation: Oral sedation is administered in pill form, and is suitable for patients with moderate dental anxiety. A low dose of oral sedation can make patients feel sleepy and content, while patients can achieve a sleep-like state using a higher dosage.
For patients who receive any sedative other than nitrous oxide, it is important to arrange transportation home after your appointment since you will not be able to drive safely for a number of hours.
Contact Us Today
Whether you have been putting off a check-up or need a restorative procedure to address an existing problem, we can help. To learn more about how sedation dentistry can help you, schedule your consultation today.